Introducing WYLDOX
One of the India's largest Water service provider, WYLDOX brings an optimum solution for the Water Treatment Industry.

Ultra-Pure Clo2
Wyldox is an Ultra-Pure Version of Chlorine Dioxide available in Power form which makes it stronger and more effective than other Clo2 products available in market. No bacteria or virus can resist our strong selective oxidizer.
Internationally Certified
WYLDOX holds NSF approval from USA, Approved by the Ministry of Drinking Water & Sanitation, Government of India, and Approved by the College of Veterinary & Animal Sciences, UP.
Eminently Effective
Highly effective against complex organisms including, protozoa, and cysts that usually other biocides fail to fight. As a result, WYLDOX emerge as 99.9% effective against all water borne microorganisms. It helps in reducing bacterial contamination in water and air.
Non-Carcinogenic Solution
WYLDOX is a selective oxidizer and does not produce THM's (Trihalomethanes), carcinogenic compounds when it comes in contact with the organic compounds present naturally in the water like other biocides available in the market, thereby disinfecting water without leaving behind any harmful by-products.
Easy to store
Available in powder form, Wyldox comes with a shelf life of 5 years that requires minimal inventory space for you to store the product as compared with the liquid-based products.

Wide pH Range
WYLDOX has been designed in such a way that it is highly effective against a broad pH range of 4-11.
Industries We Serve
Wyldox has been developed in such a way that all the industries can benefit from this Next-Gen Solution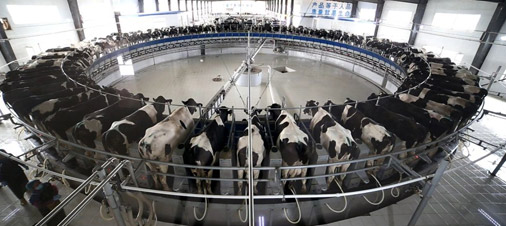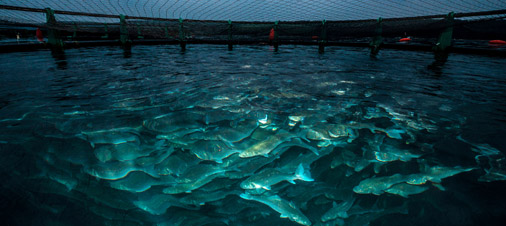 Livestock
Poultry
Dairy
Aquaculture
Food & Beverage Processing
Agriculture
Water treatment
General Sanitization
Our Products
Wyldox stops the contamination before it stops your business.
Providing a One-Stop Solution to our clients instead of providing them with multiple products for different applications, sets us totally apart from the other companies.
Superior Quality

Our focus has always been on providing our clients with the highest quality of products enabling them to work on their full efficiency.

Product + Service

We are not just a product based company. From providing the technical support to installing automated water systems, we do everything.

Consumer Centric

Every action we take in our organization revolves around adding value to our clients and building strong relationships with them.

Cost-Effective

We always try to provide our clients with the Next-Generation solutions and being cost-effective at the same time realizing the value it would add to their business.

Proficiency

Our team eagerly engage with the customers to identify the reliable products for their customized needs. When required, we are just a call away to provide you the best insights and options for your requirements.

Foresight

Constant upgradation of products as per the current requirement is our innate quality. When confronted with challenges of the industry, we come up with better solutions to keep providing sustainable services to our customers.
500

+

Happy Clients

30

+

Years of experience

6

+

Industries Serving

8

+

Countries Presence in
Global Presence
Wyldox is a global leader in Water safety with added prospects that allows the prevention of disease-causing bacteria, providing disinfected water at every stage of water flow and supply. It addresses the needs of Poultry, Dairy, Aqua, Food & Beverage, and Healthcare industry around the globe.

Testimonials
Listen directly from our clients how Wyldox is adding value to their business!

Mr.Mani Shankar
Farm In-charge, Sandhu Farms
"We have recently started using Wyldox and the results have been excellent so far. The mortality in our farm has gone down and our chicks are performing better. It would have been better had we started using Wyldox from Day 1. We wish we knew of this product earlier"
Mr.Suresh Chitturi
Chairman, International Egg Commission
"We have been using Wyldox for 8-9 months and the feedback from my team is its working Brilliantly. It is a phenomenally Cost-Effective solution, works very-well! Wyldox did a brilliant job of making it easy to use, and the pricing is also unmatchable, so its a no-brainer for the consumers"

Mr. Mahesh Gupta
COO, Srinivasa Farms
"Reduces costs and Improves the performance at farms. We have reduced the E.Coli count to zero in the water, mpn count to zero and have cut medication costs by more than 60%, with higher production and hatching performance with continued use of Wyldox"

Mr.Mohit Malik
Owner, Dhruv Hatcheries
"The results from Wyldox are fantastic! One cannot even imagine the benefits I have gained after using Wyldox. Before Wyldox, I was facing a lot of problems like: nipple clogging, E.Coli, high bacterial load in drinking water, poor biosecurity and high mortality rate. Wyldox has been a blessing in disguise for me, it has not only brought down the mortality rate but also saved my farm from the viral that was going around in my area. I am using it in all applications now"
Get in touch with us
Have Any Questions? Get In Touch With Us Today And Learn How WYLDOX Can Add Value To Your Business