Wyldox: The Next-Gen Solution
Water is an essential nutrient for livestock animals. Clean and good quality water will result in increased feed consumption, which will improve animal health and increase livestock performance and production.
Poultry
Dairy
Aquaculture
Swine
Livestock Sectors
Poultry
Poultry farming is a serious as well as a lucrative business. Unfortunately, when not maintained well, this lucrative business can be a disaster. One of the most crucial fundamental aspects for optimum poultry health and growth is hygienic water. Water must remain clean until it reaches the birds; thus, the farm's attention must be focused on water. To maintain your flock's overall health, Wyldox helps poultry farms to manage and keep good quality drinking water.
Problems in Poultry

High bacterial load in the drinking water
High mortality rate
Bad gut health of birds
Poor Bio-security
Development of resistance against Bacteria with currently used chemicals
Disease and Virus outbreaks at farms

Solutions with Wyldox

Wyldox Kills 99.9% of Bacteria & Viruses
Reduces Mortality Rate
Improves the bird's performance and gut health
WYLDOX ensures that the water is free of any bacteria, reducing livestock mortality.
Does not form any chlorinating by-products (THMS's)
Limits the need for medicines & antibiotics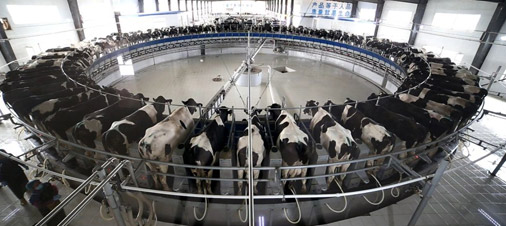 Dairy
The dairy industry is in severe need of a reliable cure to prevent disease-spreading conditions, such as contaminated water in dairy farms. Contamination on a dairy farm poses an intense health concern to the herd. When they become ill, medicines are given to these animals, and these antibiotics can end up in their milk which directly impact its quality. Contaminated water also has a significant influence on biosecurity and causes animal illness, and impairing the quality of milk produced.
Contaminated Water leads to

Poor health of the cows
High somatic cell count
Reduced Milk Production/ Yield
Prescence of Biofilm in pipes
Bacterial and viral infections in cows

Benefits of Wyldox

Kills 99.9% of the bacteria & viruses present in water
Helps in improving the health of the cows
Will significantly help in improving the feed conversion ratio
Wyldox ensures reduced Somatic cell count in milk
Increases the water intake, thereby increasing the milk production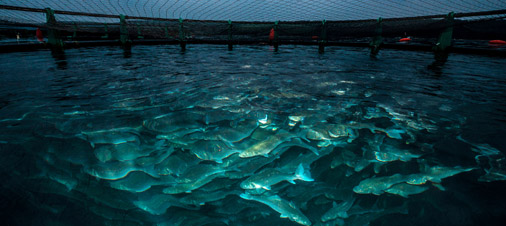 Aquaculture
Controlling the water quality plays a vital role in the successful culture of aquatic animals like fish, prawn and shrimp. If not disinfected, this contaminated water leads to a number of problems like increased chances of mortalities, due to the bacterial, viral, protozoa and fungal pathogens present in water, leading to the need for intensive veterinary treatment and losses for the aqua owners. Wyldox helps in overcoming these challenges, leading to successful aqua rearing.
Contaminated Water leads to

High Bacterial & Viral infections, leading to high mortality
High levels of ammonia & nitrogen
High expenses on medicines & antibiotics
Use of Ineffective chemicals causing tainting issues
Formation of THM's (carcinogenic compounds)

Benefits of Wyldox

High efficiency in killing microbes & viruses
Helps in disease prevention, starting from fertilized egg to breeding stage
Enhances the concentration of dissolved oxygen
Does not produce any disinfection by-products
Microbes can never develop resistance to Wyldox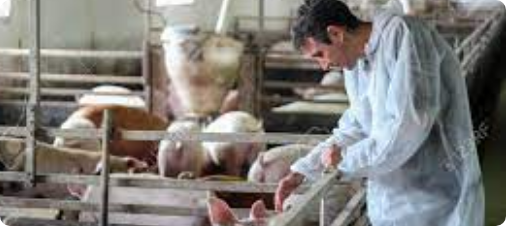 Swine
All livestock require clean drinking water for optimum growth and development. While pig farmers spend a lot of effort trying to get nutrition and feed precisely, water often gets ignored. Both, however, have a substantial influence on swine performance; otherwise, they will live a shorter life. Everything from feed intake and growth rate to feed efficiency and mortality is influenced by water quality.
Contaminated Water leads to

Bacteria & Viral infections in pigs
Increased expenses on medicines & antibiotics
Reduced Feed Conversion Ratio
High population of pigs having diarrhoea
Increased slurry volume due to poor quality water

Benefits of Wyldox

Reduces the need for medicines & antibiotics
Helps in Boosting the pig growth
Helps in improving the FCR & Increased weight gain
Kills 99.9% of Bacteria & Viruses in water
Reduces the chances of diarrhoea in pigs
Compound is proved to be effective against African Swine Fever
Other Industries We Serve
Get in touch with us
Have Any Questions? Get In Touch With Us Today And Learn How WYLDOX Can Add Value To Your Business